Why We Love Christmas Movies
The genius of Christmas movies is that they take us on a satisfying journey from heightened expectation to crushing reality, and they do it in a way that makes us laugh or cry. You see, nothing in life disappoints you more than unrealistic expectations, and nothing in life has higher expectations than the holidays. Christmas movies show us that the holidays are only as perfect as we are…so not so much.
THE CLASSIC ONES
What makes a movie a classic is that it stands the test of time, but, more than that, it changes as you age and allows you to experience it differently with age.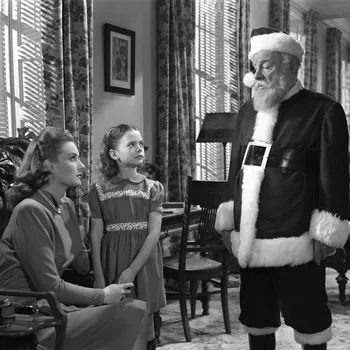 Miracle on 34th Street is basically a single mother trying to win Christmas by having zero expectations. Honestly, it's not a bad strategy. As my wise bestie once told me, the key to enjoying holidays, family trips, and marriage in general, is to lower your expectations. Truth. What's fascinating about this movie is that when you're young you think it's about the magic of believing in Santa. As you get older you see the real magic is a woman in 1947 having a high powered job at Macy's, how she can afford that apartment, and the true miracle of finding a house commutable to NYC.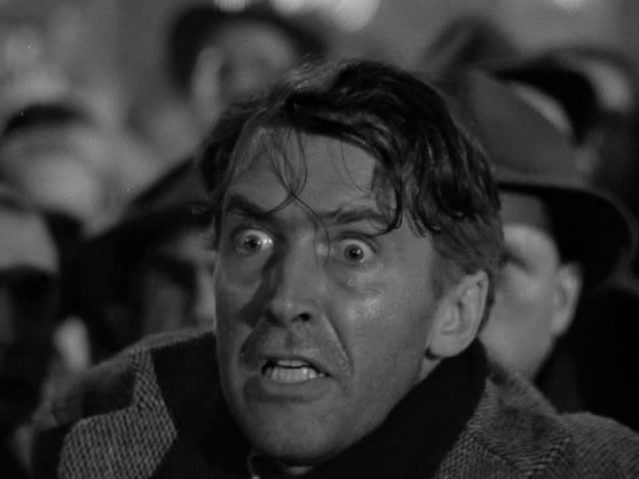 As a kid I thought It's a Wonderful Life was the sweetest story about the best guy ever. As an adult, I'm like, Holy Hell, that pharmacist beat that child, a kid almost drowns, a man commits suicide. WTF? And, George Bailey yells at everyone…his girlfriend and that poor teacher! What a relief to discover he's just like the rest of us…flawed and completely losing his shit. But one thing I'll never get over is how that high school gym floor retracted into a pool. Why isn't anyone talking about that?
A Christmas Story hits different as a parent. "Poor Ralphie" quickly turns into, "Shoot your eye out, kid, I don't care. I'm so freaking tired." The holidays are hard.
THE LESS OBVIOUS ONES
Humans are funny. It's really important to them that other people like the same things they do, and thus will debate, well, anything. This includes what constitutes a Christmas movie. For me it's simple…does the movie help me manage my holiday expectations? These don't disappoint.
"Come out to the coast, we'll get together, have a few laughs." Ah, Die Hard, the unChristmas Christmas movie that in one line sarcastically sums up the entire concept of expectation vs. reality. Dan and I mutter this line to each other almost daily during the year and especially during the holidays when we are all John McClane, barefoot, shimmying through an air duct single handledly fighting terrorist wondering what the hell went wrong.
Nothing says holiday angst more than meeting the in-laws, and The Family Stone quickly goes beyond angst and straight to a painful, hard-to-watch cringefest that has us wishing Sarah Jessica Parker's character, Meredith, would just stop talking. When she tells her sister-in-law, "I don't care whether you like me or not!" Her sister-in- law responds simply with, "Of course you do." And there you have it. The only thing that outweighs Meredith's awkwardness is how absolutely devastating the ending is. It crushes me every time.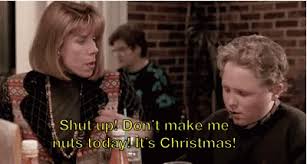 The Ref is the best! It somehow finds a way to take a shitty marriage, a hostage situation, a nasty mother-in-law, and a child in crisis and turn it into a hilarious Christmas movie. Like the Wise Men, this movie will give you three gifts in the form of phrases that will get you through the holidays. "She's a fucking bitch, Floyd." "Slipper socks, medium." And, with the right amount of terseness and frustration, "It's Christmas." A must watch for holiday survival.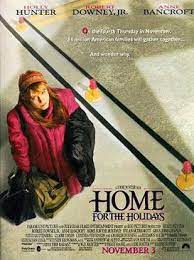 The brilliance of Home for the Holidays is that Holly Hunter lives out our worst fears…Returning to your hometown when your life is in the shitter only to have your luggage lost and be forced to wear your mom's out of style, full-length, down puffy coat around town. Hearing her explain to everyone that it's not her coat is just a perfect metaphor for expectation vs. reality.
Mixed Nuts. This one isn't for everyone, just people who worship Madeline Kahn and Steve Martin. I've long loved this tale of some of the weirdest characters assembled all because of a failing suicide hotline at Christmas. Bless wacky writers and the people who produce offbeat films like this one. Give it a try.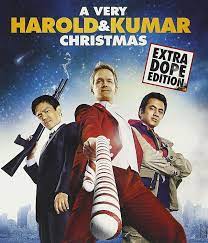 THE DRUG-FUELED COMEDY ONES
It makes no sense, but I have a great love of movies that glamorize drugs. Without a doubt the top two movies in this category are A Very Harold and Kumar Christmas and Office Christmas Party. First off, I love a movie that takes place in one night. NPH and Wafflebot? Come on. What's better? Jason Bateman paired with Kate McKinnon? And can we talk about how damn funny Jillian Bell is as the pimp? These two movies will take you on a journey that will make you believe that with the right amount of drugs, the holidays can surpass expectations and be legendary. Remember, they can't. It's just a movie.
THE ONES I HATE
I'm not even much of a critic. I enjoy most stupid crap, but I can't believe The Polar Express is a thing. And, I hate The Grinch. The minute he whipped that sweet dog, I was out. I also loathe Rudulph…and most of the claymation stuff. Everyone is such a jerk in those movies.
THE CHEESY ROMANTIC ONES
Ah, the best for last. These movies don't give a shit about expectations vs. reality. They have zero expectation and zero reality! Just unadulterated escapism, and that is why we love them.
Make fun of us all you want. We don't care. You don't think we know they suck? They are mindnumbingly formulaic, have stupid bing-bong sappy music overlayed that's completely annoying. We make fun of them while watching them. But, if you dare enter the room to interrupt us in the last two minutes when our couple is finally about to kiss, we will cut you.
I first started watching these movies over a decade ago when my Dad was sick with cancer. I'm already an existential crisis gal at heart, add in my otherwise healthy dad dying, and, well, I wasn't sleeping at night. I dug out an old dusty 27" Philco TV for my bedroom and watched every single Fa La La Lifetime movie there was. I'm not exaggerating when I tell you that it saved me.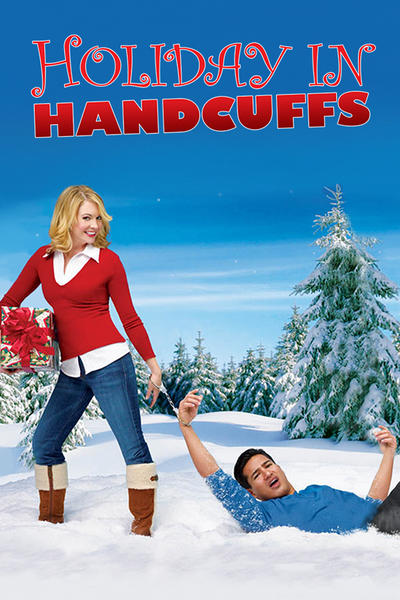 Look, I don't know why I needed an overworked ad exec from Manhattan with a d-bag fiance to come to her hometown and run into the boy next door who is now, of course, running a Christmas tree farm. I don't know why there needs to be a town festival, a failing newspaper, a baking contest, or a prince undercover, but I know that it soothes me.
There are too many to name, and, really, who can tell them apart. But one stands out above the rest, my all-time favorite, Holiday in Handcuffs. Imagine if you will, Melissa Joan Hart and Mario Lopez, a mad-capped plot that includes kidnapping, a perm, parental midlife crises, and ice skating. This is worthy of annual viewing! I'm also giving 12 Dates of Christmas an honorable mention.
Regardless of what's on your favorite Christmas movie list, remember the key to a happy holiday is to lower your expectations. Don't jump into a freezing cold river. Keep your coat in your carry-on luggage. And, if you're feeling stuck, you can always go back to your hometown and discover that the man of your dreams is the awkward kid with the bowl cut and buck teeth who had an outrageous glow-up, and now has the perfect amount of facial hair and looks great in flannel.
**********
Follow me on Facebook for more of my thoughts on life, parenting, marriage, and the "joy" of being middle aged. I'm also on Instagram and Twitter! For more fun reads, check out my Viral Blogs!